Hourly Home Health Care Services for Seniors and Elderly in Greater Vancouver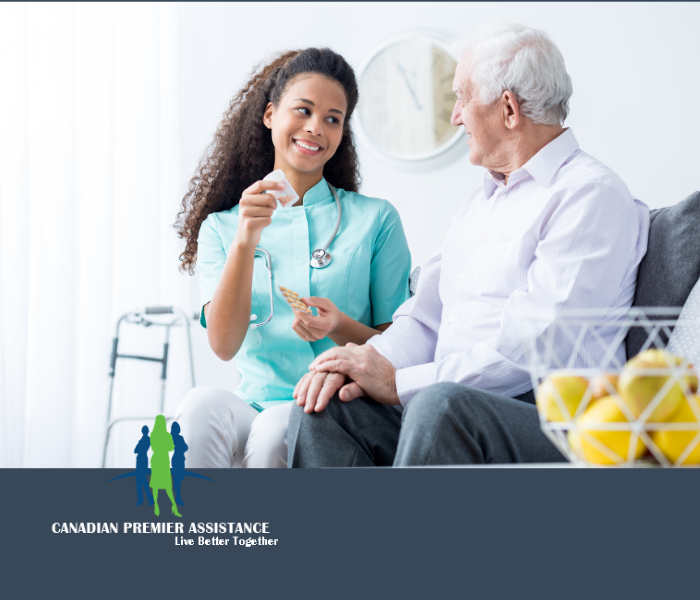 What is Hourly Home Care Visiting Care?  
Our hourly home care services have been designed to provide home help for seniors who need on- going assistance and support with everyday tasks that have become more difficult to perform.   
How Hourly Home Care Services Work?  
There will be a time when performing day to day activities may not possible. Activities may include physical tasks, housekeeping, meal preparation, laundry, errands, shopping, appointments, medication management and administration, and personal care. Whatever your needs are, a regular visit by our nurses for a few hours could make all the difference.   
There is no place like home.  Home care services can give a senior all the support that they need to stay safe in their home. At Canadian Premier Assistance Inc, we understand that it can be difficult to ask for help but let our experienced and friendly nurses and caregivers help you to live independently in the comfort of your home. 
All our home care services are tailored according to the changing needs of our elderly clients who may either have disabilities or are under precarious health conditions that can eventually reduce their level of independence in the future. We are specialized in elderly care.   
What types of services are available?  
Our Qualified Caregivers have the experience and compassion to aid with everyday personal care tasks, such as:  
Assisting with morning and evening routines  
Bathing (showers, baths, sponge baths, bed baths)  
Restroom activities (toilet assistance, incontinence, accident monitoring)  
Personal hygiene/grooming (hair care, skin care, oral care, nail care)  
Dressing (clothing selection and assistance)  
Mobility (transfers, walking, range of motion exercises, light exercise)